Advocacy /
Member News
March 7, 2023
Grow Your Public Sector Sales with Your 15% Discount on GovWin IQ
Relying on free government websites for Canadian and U.S. tender intelligence can put you at a disadvantage. Thousands of supplier rely on Deltek's industry-leading GovWin IQ platform to:
source best-fitting tenders
pursue deals faster,
find teaming partners and
plan strategically to get ahead of the competition.
GovWin IQ helps government suppliers by providing the most comprehensive market intelligence for Canadian and U.S. governments. GovWin data and analysis is updated by award-winning industry experts who receive first-hand intelligence from government decision-makers, giving customers the intelligence they need to win more tenders and grow their public sector sales.
Deltek and CADSI have partnered to offer CADSI's corporate members a 15% discount on new subscriptions to GovWin IQ.
Complete this form to learn more get started: https://info.deltek.com/CADSI-GovWinIQ-Deltek
About CADSI
The Canadian Association of Defence and Security Industries (CADSI) is the national industry voice of more than 650 Canadian defence, security and cybersecurity companies that produce world-class goods, services and technologies made across Canada and sought the world over. The industries contribute to the employment of more than 78,000 Canadians and generate $12.6 billion in annual revenues, roughly half of which come from exports. To learn more, visit defenceandsecurity.ca and follow us on Twitter at @CadsiCanada .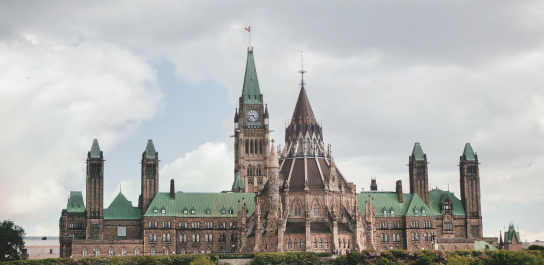 Media Inquiries
Please direct all media inquiries to:
Tel: +1 613-235-5337 x43
The Canadian Association of Defence and Security Industries
251 Laurier Ave. West, Suite 300 Ottawa, ON, K1P 5J6