Advocacy /
CADSI News
May 24, 2022
ISED & CADSI Release the State of Canada's Defence Industry Report
​OTTAWA – Canada's defence industry continues to be a key driver of innovation and economic growth, new data suggests, and is well-placed to help Canada recover from the pandemic through the creation of high-wage employment and sovereign sources of supply.
CADSI, in partnership with Innovation, Science and Economic Development Canada (ISED) and Statistics Canada, today released the latest iteration of the State of Canada's Defence Industry Report based on 2020 year-end data.
To view the full report, click here.
Pour lire le rapport en français cliquez ici.
This highly anticipated report, produced every two years, provides important insights into the performance of a unique industry during the first year of the COVID-19 pandemic, the geographic distribution of Canadian firms, related industrial capabilities, and labour force characteristics.
"Canada's defence industry is a key driver of innovation and economic growth," said the Honourable François-Philippe Champagne, Minister of Innovation, Science and Industry.
"We have supported the industry and maintained our procurement on track throughout the pandemic, and the Report demonstrates our commitment to this sector, which employs highly skilled workers in high quality jobs. The defence industry is well-placed to continue to contribute to Canada's prosperity, security and attractiveness for investors and innovators."
The data shows a resilient sector steeped in innovation, evidenced by high industry-funded R&D intensity, widespread STEM competency and cutting-edge products and services that compete and win in a fiercely competitive global defence marketplace.
"Canada's defence sector has excelled during a time of enormous uncertainty and a sustained, global recession," said Christyn Cianfarani, President and CEO of CADSI. "Maintaining government defence capital and spending during the pandemic sustained an innovative domestic industry and we're now reaping the economic and national security benefits."
This report provides government policy makers a comprehensive picture of Canada's defence industry, allowing them to make better-informed policy and program decisions.
Key takeaways and statistics: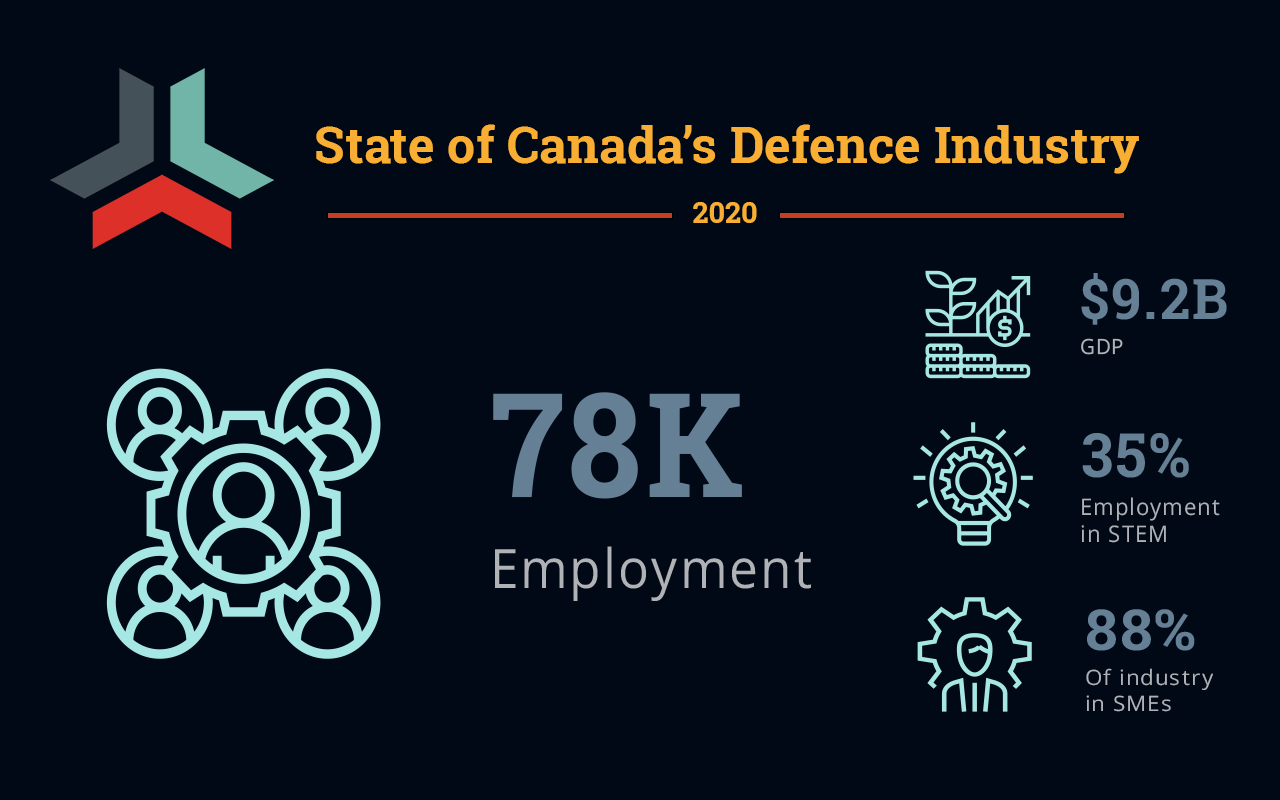 Strong Reliance on SMEs: Nearly 90% of companies have fewer than 250 employees.
Elevated R&D: 3x more R&D spending than the broader manufacturing sector, with 67% of those funds coming from industry itself.
STEM Competency: 35% of defence industry employees work in STEM. This is 3x the broader manufacturing sector average, and something which is unique to Canada.
Impressive Growth: The defence industry saw 18% growth in both revenues and employment between 2018 and 2020, driven by growth in the marine sector. With the progress of the National Shipbuilding Strategy, marine-related activities grew in revenues by 41% over this two-year period.
To view the full report, click here.
For more Information:
Monique Scotti, Communications Manager
About CADSI
The Canadian Association of Defence and Security Industries (CADSI) is the national industry voice of more than 650 Canadian defence, security and cybersecurity companies that produce world-class goods, services and technologies made across Canada and sought the world over. The industries contribute to the employment of more than 78,000 Canadians and generate $12.6 billion in annual revenues, roughly half of which come from exports. To learn more, visit defenceandsecurity.ca and follow us on Twitter at @CadsiCanada .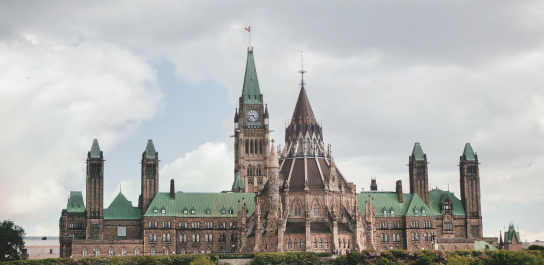 Media Inquiries
Please direct all media inquiries to:
Tel: +1 613-235-5337 x43
The Canadian Association of Defence and Security Industries
251 Laurier Ave. West, Suite 300 Ottawa, ON, K1P 5J6