Advocacy /
CADSI News
April 7, 2022
CADSI Reacts to 2022 Federal Budget
OTTAWA, April 7, 2022 – Christyn Cianfarani, President and CEO of the Canadian Association of Defence and Security Industries (CADSI), issued the following statement in response to the 2022 federal budget:
"Today's budget includes significant new spending linked to the defence of Canada, the continent, and our allies. We're encouraged by these investments and look forward to hearing additional details and participating in the planned defence policy review. Critically, we want to see the same level of industry engagement that we saw when the government was drafting Strong Secure Engaged.
Turning ambition into reality is always the hard part. Canada's defence industry has worked closely with government in response to the pandemic, and we re-affirmed that partnership as Canada worked to send military supplies and support to the people of Ukraine. We need to move forward in that same spirit of collaboration if the agenda set out in today's budget is going to succeed.
The existing procurement system will need some adjustments so it can keep pace. As always, we're ready to help officials make improvements and streamline processes.
The scale of investments needed to deliver on NORAD modernization could present major economic and social opportunities for the North, the defence sector and the broader Canadian economy. The Americans have a head start on us. They're already identifying the technologies they'll need to procure and talking to firms about those needs. Canada should be doing the same, focusing on how its own defence industrial base can contribute. That will mean leveraging the ample expertise we have resident here, including non-traditional and disruptive technologies where Canada has a clear advantage – like artificial intelligence, quantum, training and simulation, space capabilities, and cyber defence.
On that note, we're also pleased to see new investments in cybersecurity in this budget, and we're urging the government to look no further than its own backyard when it comes to procuring technologies and services. Canada has a world-class cyber defence industry with over 300 firms, and they can be leveraged to protect our defence industrial base, military, and critical infrastructure.
Regarding the defence policy review, given the lessons learned during the pandemic, the effects of climate change and recent challenges to the international rules-based order, it makes sense to refresh the thinking on Canada's defence posture. The key will be ensuring that the elements of Strong Secure Engaged that are underway are not impeded by the review."
About CADSI
The Canadian Association of Defence and Security Industries (CADSI) is the national industry voice of more than 650 Canadian defence, security and cybersecurity companies that produce world-class goods, services and technologies made across Canada and sought the world over. The industries contribute to the employment of more than 78,000 Canadians and generate $12.6 billion in annual revenues, roughly half of which come from exports. To learn more, visit defenceandsecurity.ca and follow us on Twitter at @CadsiCanada .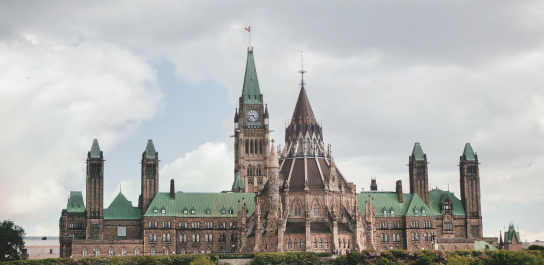 Media Inquiries
Please direct all media inquiries to:
Tel: +1 613-235-5337 x43
The Canadian Association of Defence and Security Industries
251 Laurier Ave. West, Suite 300 Ottawa, ON, K1P 5J6