Advocacy /
CADSI News
February 24, 2021
New report: CADSI calls for government-industry forum on military cyber procurement
A government-industry forum is critical to defending Canada from state-sponsored cyber-attacks, particularly when it comes to modernizing the military procurement system for today's digital era, according to a new report released today by theCanadian Association for Defence and Security Industries(CADSI).
The report, "Procurement at Cyber Speed," finds that cyber experts across industry, military and government agree on three core challenges preventing Canadian federal procurements from keeping pace with cyber innovation. However,they are not aligned on how to solve them.
"Canada can no longer afford to apply industrial-era acquisition rules to digital-era problems," said Christyn Cianfarani, President and CEO of CADSI. "Until Canadian governments and industry work united against today's digital threats, our national security – and with it our democracy and economy – will grow increasingly vulnerable. Collaboration is the only way forward."
The slow pace and rigidity of the federal cyber procurement process compared to industry innovation and obsolescence cycles.
The large scale and complexity of federal procurement projects, which introduce unnecessary risks for business and government.
The skills and training needed by federal procurement professionals to keep pace with cyber innovations and procurement practices.
CADSI believes the creation of an industry-government forum to discuss these issues and explore solutions is essential to making progress on military cyber procurements, and by extension, Canada's ability to manage cyber threats.
The Canadian Centre for Cybersecurity (CSE) is "routinely blocking well over a billion malicious actions aimed every day at federal systems, databases and websites." (National Cyber Threat Assessment 2018, Canadian Security Establishment).

According to the Canadian Cybersecurity Centre, "state-sponsored cyber activity is generally the most sophisticated threat to Canadians." (National Cyber Threat Assessment 2020, Canadian Cybersecurity Centre)

In its 2020 Speech from the Throne, the Government of Canada committed to making "generational investments in updating outdated IT systems." (A Stronger and More Resilient Canada, 2020)
In 2018, the Canadian cybersecurity industry was:
Generating $2.9B in cyber sales.

Contributing nearly 22,500 jobs to the Canadian economy.

Innovative, investing close to $260 million in R&D.

Highly skilled with more than 60% of its workforce relating to STEM.

Globally engaged with $1.1 billion in exports.
For more information
Monique Scotti, Communications Manager, CADSI
About CADSI
The Canadian Association of Defence and Security Industries (CADSI) is the national industry voice of more than 650 Canadian defence, security and cybersecurity companies that produce world-class goods, services and technologies made across Canada and sought the world over. The industries contribute to the employment of more than 78,000 Canadians and generate $12.6 billion in annual revenues, roughly half of which come from exports. To learn more, visit defenceandsecurity.ca and follow us on Twitter at @CadsiCanada .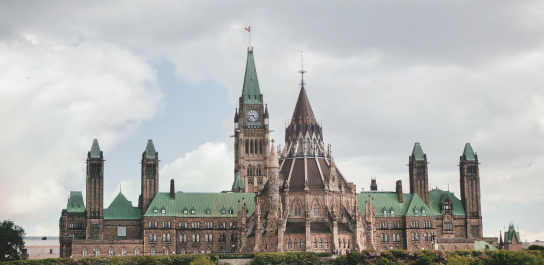 Media Inquiries
Please direct all media inquiries to:
Tel: +1 613-235-5337 x43
The Canadian Association of Defence and Security Industries
251 Laurier Ave. West, Suite 300 Ottawa, ON, K1P 5J6