Advocacy /
CADSI News
February 9, 2021
2021 CANSEC Update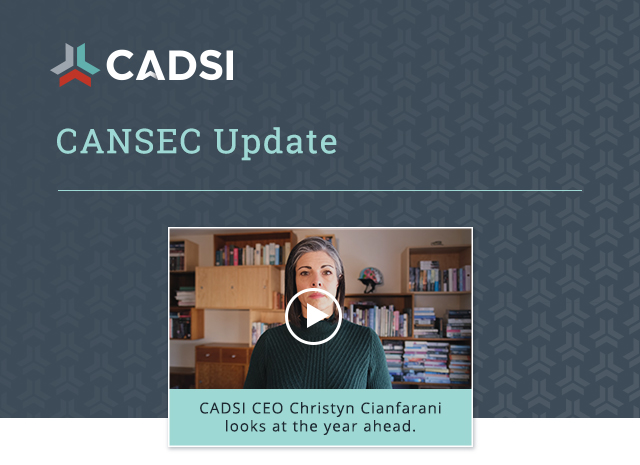 February 9, 2021
Dear Members,
As we continue to find ourselves in the throes of this pandemic, I am writing to you with an update on CANSEC. With consideration for the needs of our members and stakeholders, restrictions on mass gatherings continuing throughout 2021, and current and possible future emergency measures imposed by public health authorities as they manage emerging COVID-19 variants, CADSI has no other choice but to postpone CANSEC to 2022.
If you are a CANSEC Exhibitor or Sponsor, my team is reaching out to you directly about next steps.
This is certainly not a message that my team and I ever hoped to deliver, let alone two years in a row. It positions the association precariously for 2021, making your support through membership more important than ever.
We considered taking CANSEC virtual, but we don't believe an online tradeshow will allow you to showcase your company to customers to the standard you expect. We have spent the last year researching, evaluating, and collecting your feedback on digital event production and we concluded that the value and experience of CANSEC cannot be translated to the virtual world.
I say with certainty that CANSEC will return, just not as soon as we hoped. Please save the dates for CANSEC on June 1 and 2, 2022 at the EY Centre in Ottawa, Ontario. It will be well worth the wait! In the meantime, we have an incredible year lined up, specifically for CADSI members who will benefit from their commitment to the association like never before.
Over countless calls, emails, and surveys, we heard that above all else, members want efficient ways to meet face-to-face with clients, create and maintain key relationships, and receive high-quality business information on upcoming procurements and opportunities.
CADSI's 2021 programming and Events Calendar is packed with value to accomplish this for members. It will get us as close as possible to the "good old days" when we could be in the same room and make those coveted connections.
We are excited to launch the Canadian Defence Marketplace (CDM), taking place on May 6 and November 4, 2021. CDM is a new and virtual B2B and B2G meetings platform with a global reach specifically made for industry and government to make connections. We are calling on all our national and international partners, contacts across government, within CAF, OEMs, and the supply chain to join us. As a premium engagement platform, CDM will go above and beyond all the networking, meetings, and connections you usually make before, during and after CANSEC.
The Canadian Armed Forces Outlooks will return in a new virtual format this Spring, where CADSI members will hear directly from the Project Managers for Land, Naval and Air Requirements. This will be your opportunity to be briefed on and ask questions about some of the most sought-after CAF procurements.
SME Day Home Edition returns in October with the insights small businesses need to gain a competitive edge and grow. The event will have a renewed emphasis on education and provide SMEs with the tools they need to make vital connections with OEMs and the Canadian government.
This is just a glimpse of what awaits members. We will also be producing a series of members-only information webinars and policy primers to keep you on the pulse of industry happenings and connected with key government departments.
While business looks different these days, CADSI remains committed to our members' success. We are here for you no matter what the year brings.
To stay up to date on CADSI news and access member-only offerings, sign up for our newsletters at www.mycadsi.ca.
Warmest regards,
Christyn Cianfarani
President and CEO
CADSI
About CADSI
The Canadian Association of Defence and Security Industries (CADSI) is the national industry voice of more than 650 Canadian defence, security and cybersecurity companies that produce world-class goods, services and technologies made across Canada and sought the world over. The industries contribute to the employment of more than 78,000 Canadians and generate $12.6 billion in annual revenues, roughly half of which come from exports. To learn more, visit defenceandsecurity.ca and follow us on Twitter at @CadsiCanada .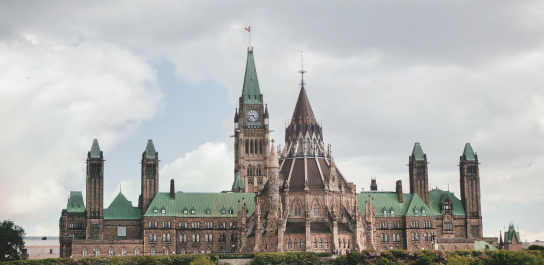 Media Inquiries
Please direct all media inquiries to:
Tel: +1 613-235-5337 x43
The Canadian Association of Defence and Security Industries
251 Laurier Ave. West, Suite 300 Ottawa, ON, K1P 5J6