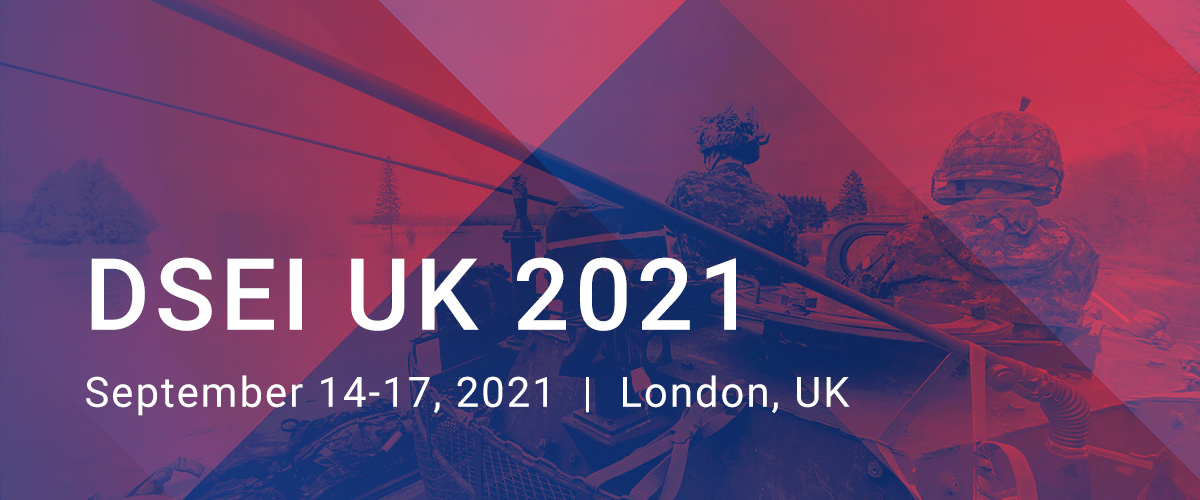 Event Description
Eager to get back to business?
Join the Canada Pavilion at DSEI UK
As the world gets back to in-person events, join the Canada Pavilion at DSEI UK –the world leader at connecting governments, national armed forces, industry thought-leaders and the entire defence and security supply chain on a global scale– to unlock access to international industry buyers and decision-makers.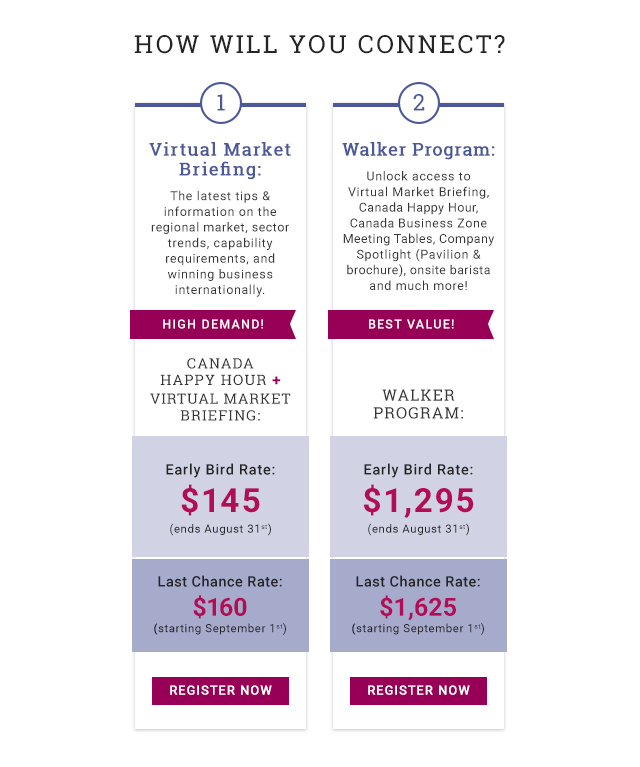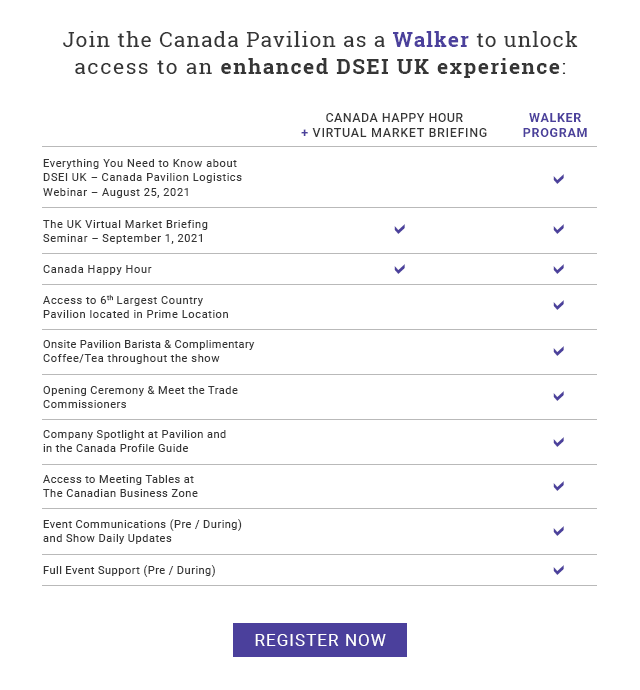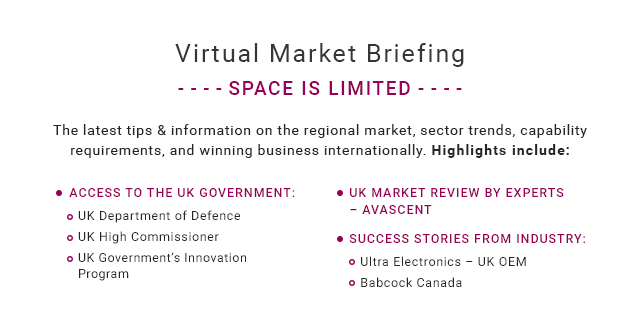 DSEI Defence and Security Equipment International (DSEI) is the world-leading event that brings together the global defence and security sector to innovate and share knowledge. DSEI represents the entire supply chain on an unrivalled scale. DSEI 2021 will have multiple key sector-focused Zones and Hubs: Aerospace, Land, Naval, Security, Joint, FutureTech, Manufacturing, Medical and Space, all showcasing the latest equipment and systems.
Attend DSEI UK 2021 to develop relationships with an audience of over 34,000 including Defence Ministers, International Military and Armed Forces, key industry players and private sector companies. The DSEI Strategic Conferences take place on 13 September (Day Zero) with the main exhibition and free seminar programme running for four days from 14-17 September 2021, at the ExCeL Centre in London, UK.
International

: DSEI brings together worldwide exhibitors, visitors and journalists

Business

: DSEI offers to exhibitors, and also visitors, various services in order to help them to develop their commercial opportunities

Technologic showcase

: DSEI presents in life-size numerous equipment and systems

A forum for ideas

: DSEI supports exchanges of views about the evolution of Defence and Security between all the players of the domains. Many conferences are organized all along with the exhibition.




** Please note: Registration to the DSEI UK show is not included in the Walker Program, one must also register for show access at DSEI.co.uk
Event Details
Add to calendar
Print page
Share
Event fees
WALKER PROGRAM
$1,625 Last Chance Rate



Contact [email protected] for more information.

Location
ExCeL London
London, UK
Why attend?
The Canada Pavilion offers you a home base from where you can increase your event impact and exposure in order to develop and maintain your international contacts. By participating in the Canada Pavilion at DSEI UK your business will unlock access to:
The UK Virtual Market Briefing Seminar on September 1, 2021.
Access to Canada Happy Hour, brought to you by Ultra.
Access to The Canadian Business Zone (meeting areas) with table booking system.
Complimentary coffee and tea throughout the show for you and your guests.
Exclusive Show Daily Updates (digital).
Your company listing and profile portrayed in the Canada Pavilion and the published Profile Guides.
A home base in the Canada Pavilion throughout the show in a prime location within the DSEI floorplan.
Access to our Meet the Trade Commissioner Program.
Opening Ceremony access on September 14.
Pre-Event and Onsite Full Event Support.

** BOOK NOW! Walker Program Rates increase on September 1st!

** Please note: Registration to the DSEI UK show is not included in the Walker Program, one must also register for show access at DSEI.co.uk

** Walker Program Participants will receive a 50% discount on their DSEI UK entrance fee
PROUDLY SPONSORED BY: